This poem was written by Lee, Changhoo in Korea in 1999,

You can see this poem written in Korea when you get a new black belt from Kukkiwon, like this: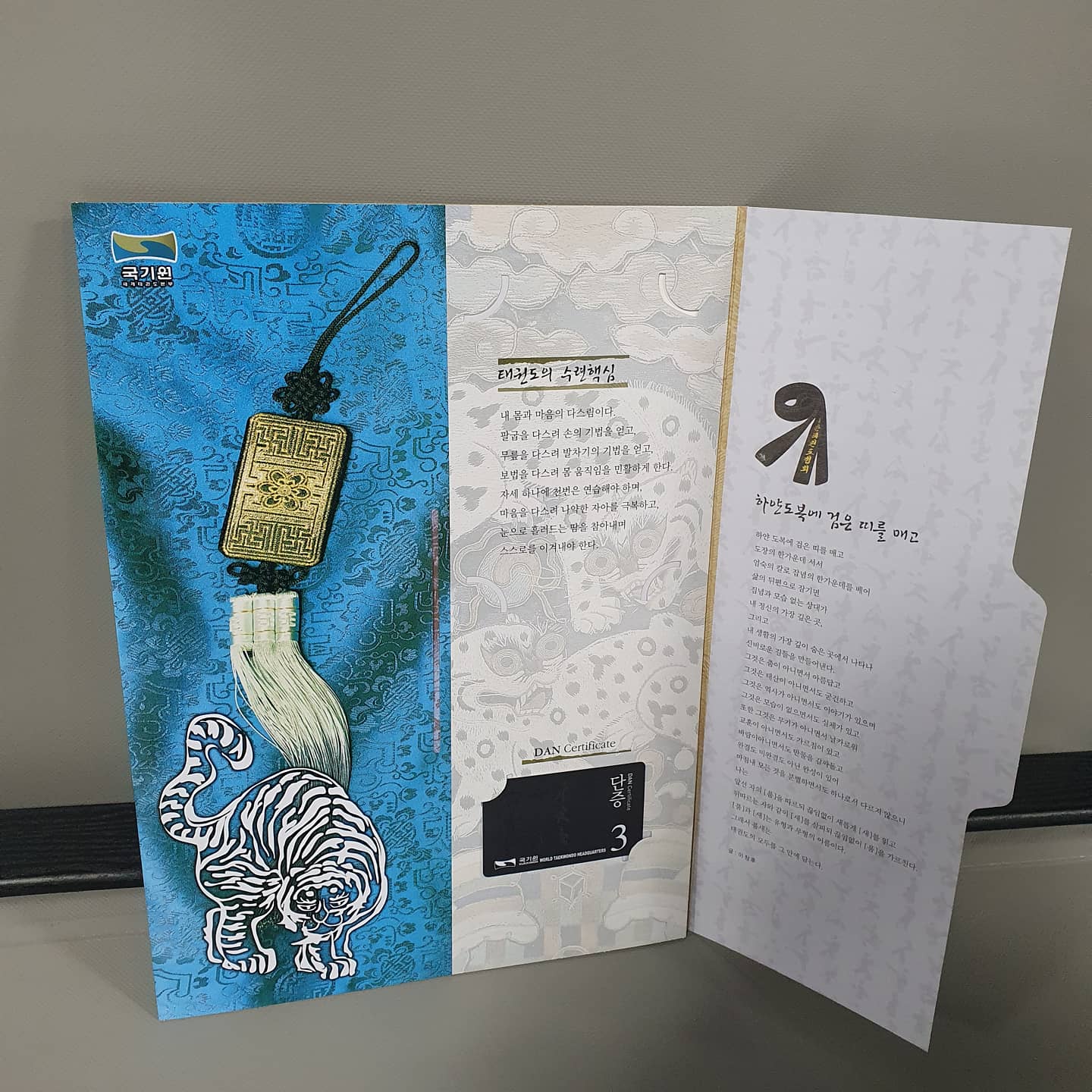 This poem is very long.
This poem sings
philosopical aspects of Taekwondo Poomsae.

---

---
The arrows and the following number in the Interpretation refer to each chapter of
"Philosophical Principles of Taekwondo
" and
"Martialims"
that explains the foregoing clause of the poem.
---